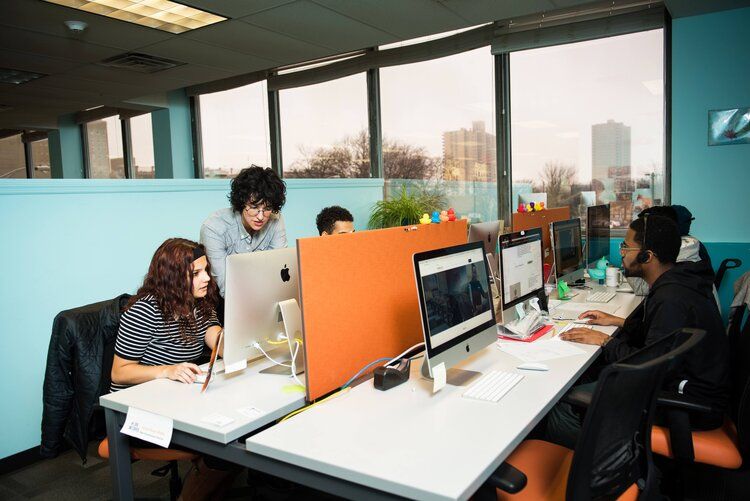 The Art of the Pivot series highlights stories of organizations that are swiftly adapting in response to the ongoing COVID-19 pandemic and broader economic environment that continue to impact the nonprofit community.
This week, we spoke with Dan Rhoton, Executive Director of Hopeworks, about the amazing work being done at his organization.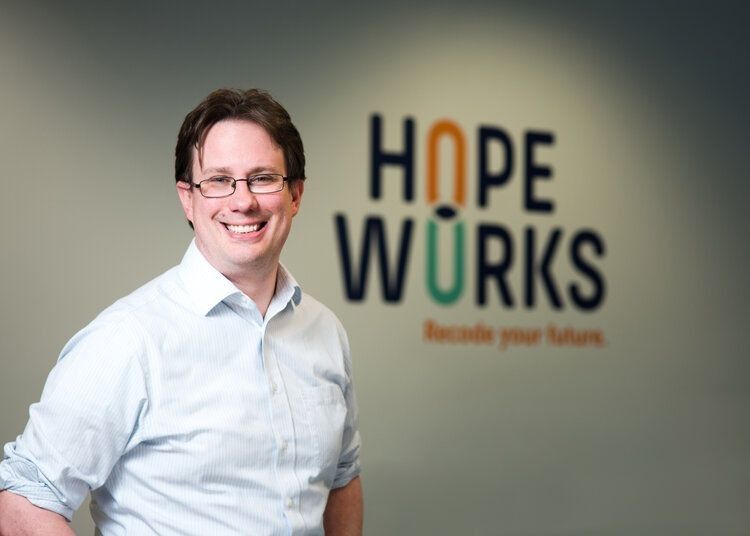 Tell us about Hopeworks.
Hopeworks Camden is a social enterprise that has been working for over 19 years with out-of-school youth. Utilizing an advanced training curriculum in website design and development, Geographic Information Systems (GIS) and Salesforce, and real-world business experience, Hopeworks works with youth ages 17-26 to get back in school, earn permanent jobs and achieve their dreams.
Training alone is not enough to provide these results. Success also requires real-world experience. To provide this experience, Hopeworks runs real businesses, providing technology solutions that not only help businesses achieve their goals, but also trains and employs youth into high-demand, high-wage careers.
How has COVID-19 and the broader economic environment impacted Hopeworks and your constituents thus far?
Before the crisis, youth at Hopeworks were struggling with homelessness, lack of resources, and issues like domestic and community violence. For many of our youth, the money they earned at Hopeworks was the only money coming into their household.
For our youth those challenges have not gone away, they have only gotten worse.
What are some of the ways your organization has successfully adapted during this time?
Hopeworks is taking several steps to help our youth during this time, including:
Work from home: Hopeworks is providing laptops and assisting our youth in obtaining internet access so they can continue to work from home on client projects and training. This will allow them to continue to earn money and support themselves during this difficult time.
Ongoing coaching and support: Hopeworks is maintaining our coaching and academic support meetings virtually, to ensure our youth can continue to get the support they need.
In-person resources: Hopeworks is also supporting a skeleton staff at our office—maintaining appropriate social distance—to provide youth with food support, tech support and connect to other community resources.
In addition, Hopeworks youth are showing their resilience in the numbers! In our first weeks of remote work:
GIS projects moved ahead on time

Life Readiness Coaching had an average meeting rate of 81.70%
College Success had an 88% meeting rate, and 84% attendance rate at virtual Book Club
Virtual ABS classes were happening
The Web Department's clients continued on schedule and added new interns
The Youth Healing Team began a social media campaign and added new interns
What is one way people can help your organization right now?
With current client projects and the ability to work remotely with virtual supervision, our interns continue to produce quality products for our clients. But the longer this health crisis lasts, the harsher the impact on the entire community. Small businesses and nonprofits will be left severely financially restricted and unable to pay for important services that will help them rebound from the economic impact of COVID-19.
The biggest way you can help is by donating to Hopeworks' COVID-19 Campaign for Community and help grow the Camden Capacity Fund (CCF) so we can offer our services and products to community organizations. Check out information about the Camden Capacity Fund so you'll know how your dollars will keep Hopeworks youth working for the whole community!
Anything else you'd like to share?
If you want to see what it is like for our youth to work from home, check out
this amazing video
made by Adri, a Hopeworks youth!
Join Our Community!
NotleyEDU is a digital platform that provides nonprofits with the resources they need to scale their impact.

Sign up for our newsletter and get educational content delivered straight to your inbox.
Created with