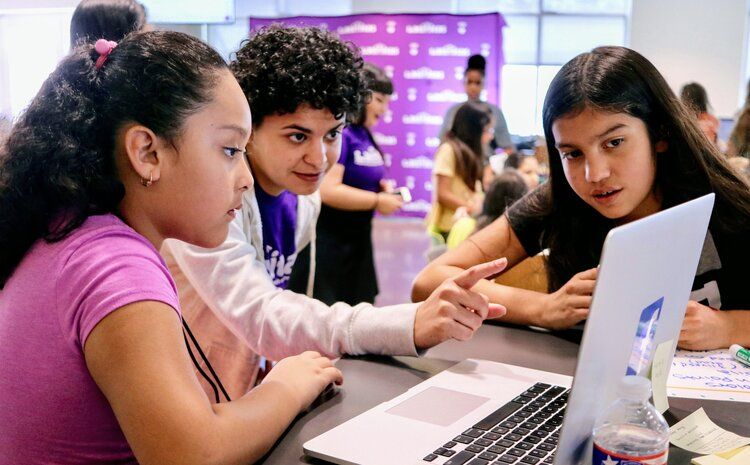 The Art of the Pivot series highlights stories of organizations that are swiftly adapting in response to the ongoing COVID-19 pandemic and broader economic environment that continue to impact the nonprofit community.
This week, we spoke with Laura Donnelly, Founder and CEO of Latinitas, about the amazing work being done by her organization.
In the face of crisis, Latinitas was able to:
Assist the Austin Independent School District to connect with hard-to-reach families
Partner with Google Fiber to distribute technology devices to families with limited access to technology
Create a pro-bono design thinking experience with Atlasssian as a strategic partner
Digitize all Spring and Summer programs, providing 12 weeks of low or no-cost enrichment with live mentors and instruction for girls 9-18
Check out the full interview below for examples of how your nonprofit can pivot!
Tell us about The Latinitas.
Almost exclusively in underfunded school communities, Latinitas is the original bilingual STEM education program for girls. Latinitas helps girls find their voices, preparing them for a lifetime of self-advocacy and cultural pride.
Latinitas is increasing the representation of girls of color in media, tech and more, graduating 50% more STEM majors than the national average for girls, overall.
How has COVID-19 and the broader economic environment impacted Latinitas and your constituents thus far?
Some of the biggest stressors of COVID-19 have impacted our community the hardest. A
recent report
found that despite making up only 36% of Austin's population, 53% of the city's COVID-19 hospitalized patients are in the Latinx community. With an intimacy that comes with 20 years serving Latina girls and their families, we knew the numbers were high.
Immediately following the shelter in place mandate, Latinitas was able to assist in connecting with families AISD was having the hardest time reaching. Latinitas staffers were calling, texting and messaging families via WhatsApp to assess socio-economic and technology needs. With the help of longtime partner Google Fiber, we were able to distribute devices directly from our East Austin office to assist those unable to access a computer.
What are some of the ways your organization has successfully adapted during this time?
With 100% of girls in Club Latinitas living at or below the poverty line, Latinitas has been well-versed in the essential needs and digital divide disparities faced by girls in our programs. Lessons were immediately moved to a virtual format, and program staff continue to communicate with and assess parent needs and stressors in order to integrate them into what has become Latinitas remote learning structure.
Like a lot of organizations serving and led by communities-of-color, Latinitas is used to navigating less traditional funding pathways, or as we call it: hustle. To help expedite a remote structure, we tapped Atlassian for an all-day, pro-bono design thinking experience to create a remote learning strategy that addresses the inhibitors our audience faces in accessing resources, serving a crucial agency need while also engaging a volunteer match giving program.
Incentivizing Participation - Most of Latinitas' parents do not have the luxury of access or time to promote remote learning; survival is trumping their daughters' enrichment. That said, we have gamified some lessons to end with a grocery card incentive thanks to HEB.
Collaboration - We have been reaching out to similar organizations, such as e4 Youth and Con Mi Madre, to combine our strength in cultural relevance to serve more students in Southeast Austin with remote learning. We are also looking into partnerships with food provision groups like Keep Austin Together to provide our space as a food distribution location to our families.
Broadening Our Reach - Going remote is allowing us to welcome girls from as far away as New York, El Paso and even Michigan to our Code Chica coding certification program.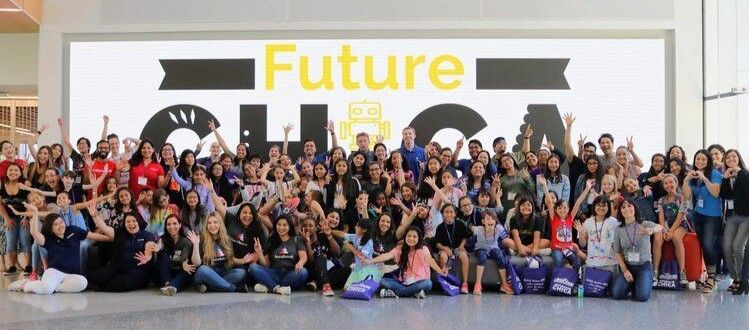 What is one way people can help your organization right now?
If you are looking to focus on support services addressing communities in the most need right now, I recommend looking at specialized nonprofits, and not just Latinitas. Groups like Con Mi Madre, e4 Youth and Austin Youth River Watch have prioritized youth of color in their missions, and Austin's youth communities are most in crisis.
We still need volunteers who can be career presenters for camp, our coding certification program and modified clubs come school year. We need help acquiring supplies for low and high tech kits and have an Amazon wishlist outlining those needs so that our girls can have a safe space for enrichment this summer and beyond.
Anything else you'd like to share?
COVID-19 is going to shake many family's sense of security, and when the median income of a Latino family in Austin is $32,000 a year, their core is shaken that much harder.
Yes, we are all in this together, but sometimes when this crisis is put in those words it mutes the experience of those who have had it harder for much longer. That 40,000 AISD students requested and were awarded a device or hotspot was inspirational, but also a clear indicator that a huge digital divide still exists in Austin.
Nonprofits are nimble, but I've been especially grateful for the adaptability of funders like Oracle, Dell, Austin FC, Applied Materials, VRBO and the City of Austin's Economic Development and Cultural Arts department all quick with permissions to reallocate funding where Latinitas' audience needs it most. That's Austin at its best.


Join Our Community!
NotleyEDU is a digital platform that provides nonprofits with the resources they need to scale their impact.

Sign up for our newsletter and get educational content delivered straight to your inbox.
Created with