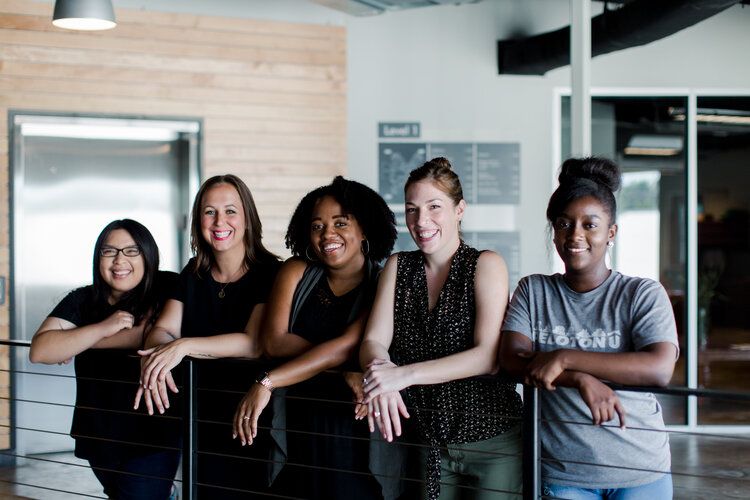 The Art of the Pivot series highlights stories of organizations that are swiftly adapting in response to the ongoing COVID-19 pandemic and broader economic environment that continue to impact the nonprofit community.
This week, we spoke with Hudson Baird, Executive Director of PelotonU, about the amazing work being done at his organization.
In the face of crisis, PelotonU was able to:
Redesign their programs for a virtual context
Operationalize support for new students
Plan for a different future
Check out the full interview below for examples of how your nonprofit can pivot!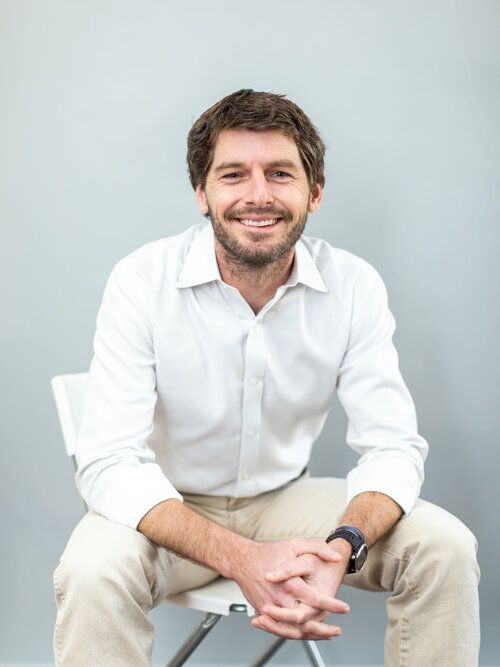 Tell us about PelotonU.
Working adults in Central Texas struggle to complete college. Only 16% of part-time students ever earn a credential, which means over 250,000 adults in our local workforce have some college credit, but no degree. PelotonU's mission is to provide working adults with a pathway and the support to graduate from college.
For today's college students to thrive, they need a redesigned college experience that's both flexible and supportive. At PelotonU, we've struck this balance by blending a new form of online learning called competency-based education (CBE) alongside coaching and community to foster transformative outcomes.
How has COVID-19 and the broader economic environment impacted PelotonU and your constituents thus far?
PelotonU students, like many in our community, are feeling the impact of COVID-19 and its related employment consequences. Our student body is 71% women, 44% parents and 70% at or below 200% of the federal poverty line. Several PelotonU students have lost jobs, and even more are experiencing food and housing instability.
What's more remarkable though is not the places that are hard for our students... but the places we've seen them persevere:
Single parents are making progress in school while working and teaching at home.
Spouses are sharing a laptop to stay up late and submit papers.
Recent high school graduates are signing up for extra shifts at HEB to serve their neighbors.
While it's far from easy, our students inspire us—now more than ever—with their hard work, resilience and commitment to supporting their loved ones.
What are some of the ways PelotonU has successfully adapted during this time?
Our team has remained focused on three key mandates:
Redesign our programs for a virtual context
Operationalize new students support
Plan for a different future after shelter in place is lifted
The second focus has been most pressing for our students. Our work revolves around a trusted relationship between student and coach, which has allowed us to quickly expand our focus to now include proactive interventions around basic needs and employment.
Historically, scholarships have been our key tool to offset financial burdens for our students. They will continue to be critical, as we have $56,000 budgeted to disburse in 2020, even as we expect enrollments to slow. We're also expanding this focus to address the new and sudden challenges our students have encountered.

After hearing more from students about the changing employment landscape, we have launched two new programs focused on unemployment and emergency bridge grants:
First, one of our coaches has become an unemployment navigator. She is an expert instructor, with over 12 years of university teaching experience, and will use her skill set to build content and provide individualized training for each student related to filing for unemployment.
Second, we launched a $20,000 emergency bridge grants program for our 234 active students and alumni. Grants will be capped at $200 per student and targeted to meet immediate needs related to food security, late bills and pending tuition that can no longer be paid due to lost wages.
What is one way people can help your organization right now?
You can help us send activity workbooks to families in need right now! Your
donation
goes directly to this cause: every $5 covers a workbook for a family, and $200 provides a full classroom set of workbooks and covers the cost to ship them directly to a school.
If you know a school or nonprofit providing community services (food delivery or pickup, classroom packet drop-off or pickup, or other social services) during this time, they can
apply to receive free workbooks
to pass out as a resource.
Anything else you'd like to share?
If you would like to give toward the $85,000 in direct student aid we're providing in 2020,
please donate on our website.
If you know a working adult who wants to pursue their college degree, we'd love to help. Encourage them to fill out our
short interest form
and we'll give them a call to share details.
Join Our Community!
NotleyEDU is a digital platform that provides nonprofits with the resources they need to scale their impact.

Sign up for our newsletter and get educational content delivered straight to your inbox.
Created with